We are back with another latte review. This week's victim? Tous Les Jours—a new spot in Midvale, Utah.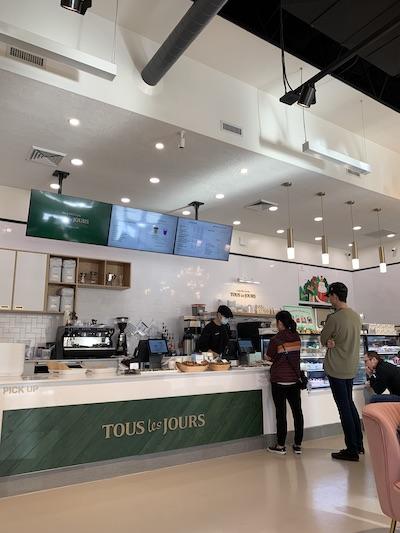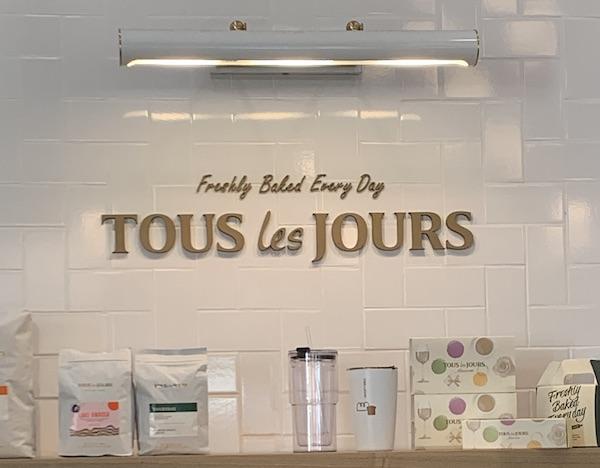 Firstly, the place is very aesthetically pleasing. Great lighting, really bright inside, all-white surfaces, floor-to-ceiling windows, and lots of mid-century modern furniture. I thought this was a local coffee shop and I was highly impressed until my dad told me that it was a franchise. After a little internet browsing and I found that this is a Korean-owned business and is self-described as "french-Asian-inspired."
In the entryway, there is a vast assortment of pastries that are arranged in a sort of self-serve fashion. There was an insane variety of pastries to choose from. We both picked up a croque-monsieur and headed to the counter to order our lattes.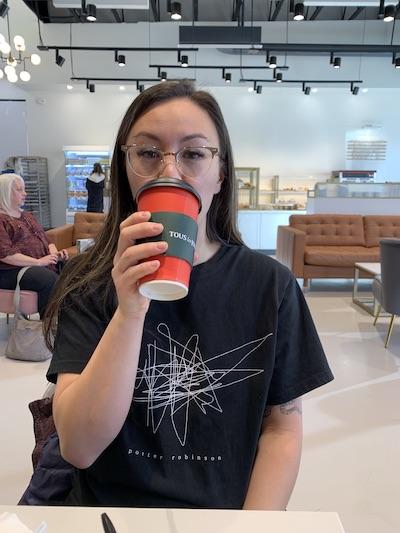 The sandwiches were delicious—they were cheesy, crispy, buttery, and all-around delicious. I attempted to get at it with a fork and knife due to its intense buttery-ness but ended up abandoning the utensils altogether to just eat with my hands and the help of a napkin.
Jackie's Review
As for the lattes—we ordered 16oz lattes with cow milk and an extra shot. Lately, we've been ordering the extra espresso shot with all of our lattes because we feel like most places skimp on the espresso. This was a good ratio overall; however, I thought it was slightly strong. As for the flavor itself tasted full, very slightly nutty, and very strongly of pure espresso. Next time I would like to try the latte just as the place makes it, without the extra shot.
Overall I would rate the latte as 9/10.
Kip's Review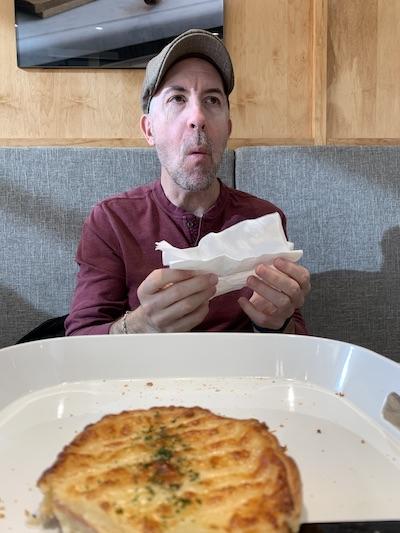 I ordered a 16oz latte with an extra shot that was delivered shortly after we consumed part of our pastry. The latte was one of the better lattes in the valley with the perfect blend of milk and espresso. It is possible due to my request for an extra shot which has been my habit of late. I found the taste smooth and chocolate-like that's blended well giving a solid single flavor. My only gripe is that the latte is served in a very expensive-looking paper cup and plastic lid. I hate single-use containers and only wonder how much better this latte might taste in a ceramic mug.
I give this latte a rating of 9/10.