Campos Coffee Roastery & Kitchen downtown Salt Lake City is a neat little modern shop tucked away on Edison Street's alley-like street. This place is a kitchen where they serve food as well as roast their Campos beans. Of course, Jaclyn and I were there to check out their lattes.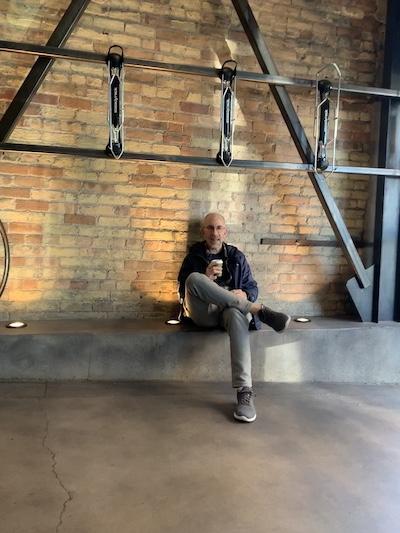 Kip's Review
I ordered a small latte as usual, which came in a paper cup with its lid, so no frothy design this time. However, interesting is the logo for Campos is a representation of the typical latte fern design. The latte was smooth, with a nice mix of coffee/milk ratio that the taste produced in a single slight nutty flavor.
One thing to note, Campos is taking the pandemic seriously. They include a table in front to greet customers with a thermometer to check their temperature and ensure everyone is wearing their masks. Its essential for businesses to take these extra measures as the covid cases are skyrocketing currently.
I give Campos latte a 7 out of 10. I encourage you to grab a warm cup there and take a pleasant little stroll through the next alley to enjoy the creative and colorful graffiti.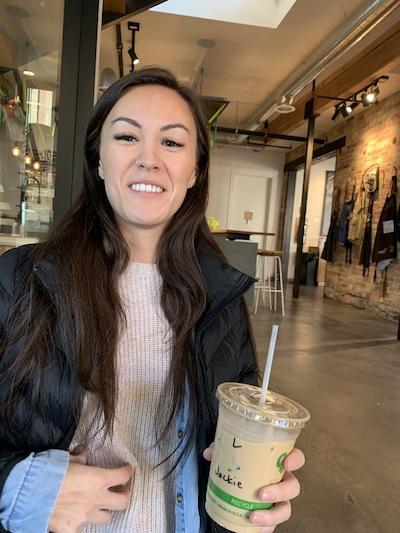 Jackie's Review
Campos Coffee is the most hip, sleek coffee shop we have had the pleasure of reviewing so far. It was populated with people that looked like they worked high-end jobs but still had their hipster phase of 2015 shining through the cracks of their polished surfaces. These were the type of people, I imagine, who quietly play John Mayer in front of others, but then go home, close their blinds, and lose their minds to Vampire Weekend, Modest Mouse, and the Black Keys. Some were eating and talking, and others were doing work on their computers. It was a very open space and I really liked it.
I ordered, as per usual, a small iced latte. The first thing that I noticed about the drink was that it was pretty milky. I think that the milk to espresso ratio was a little too high. Despite this, it was pleasantly sweet, but not in an overwhelming way. The sweetness was delicate and brown-sugary. The texture of the drink was very smooth, likely owing to the high milk content.
One of my favorite parts of Campos Coffee is the area that is located in. Like my dad said above, it's in downtown Salt Lake and surrounded by colorful street art that makes for a good stroll, coffee in hand. We walked around to admire it all, even though it was cold as shit. My favorite artwork was one where an abstract woman was saying, "It's MRS. Cunt to you!"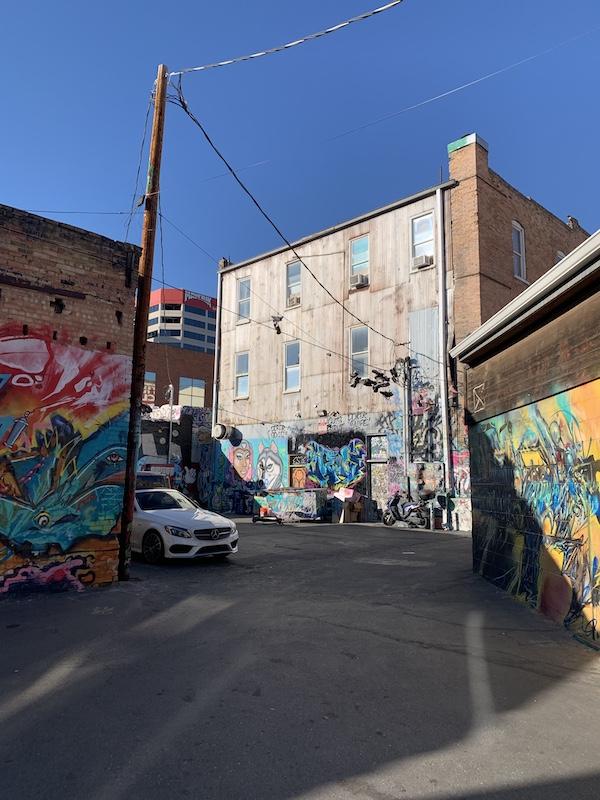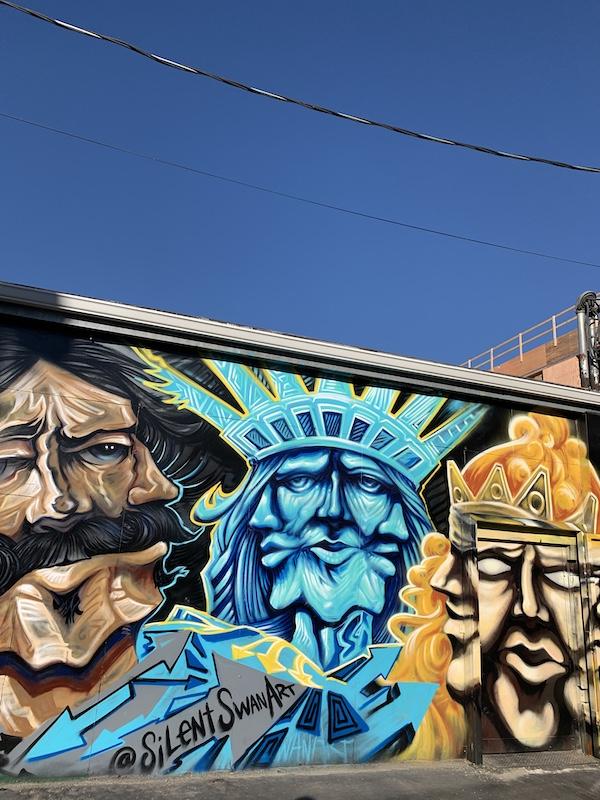 Overall, I'll give Campos Coffee a 7/10. I would've given it a 6, but my personal liking for sweet drinks bumped it up a point.
FINAL AVERAGED RATING: 7/10.